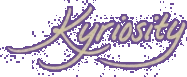 (KE'RE OS'I TE) N., A LONGING TO LOOK
INTO THE THINGS OF THE LORD [C.1996 < GK.
KYRIOS LORD + -ITY; IMIT. CURIOSITY]
Bio: Verily Valerie

Valerie is a 42-year-old, single, Reformed Christian lady who lives in Baltimore. She doesn't remember a time before she knew and loved Jesus, but she does remember accepting John Calvin into her heart in March of 2000. Valerie is a member of Christ Reformed Evangelical Church in Annapolis.

Though her career aspiration is to be a housewife, Valerie has not yet found anyone suitable who wishes to hire her for employment in that field (or, more properly, anyone suitable has not found her), so in the meantime she earns her daily bread working in communications -- editing, writing, print design and website management.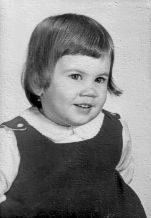 E-Mail
valerie [at] kyriosity [dot] com

AIM/YM
valkyriosity

My TTLB Ecosystem Details
Visit The Old Kyriosity Shop

Friday, August 31, 2007 AD
If I Buy One of These, I've Gone Too Far

But wouldn't it be cool to have your very own icing printer?
Posted by Valerie (Kyriosity) at 10:38 PM • Permalink
• • 6 comments
Wednesday, August 29, 2007 AD
Shout-Out to a Co-Celebrant

Happy 7th, E.C.! (She's on the left.)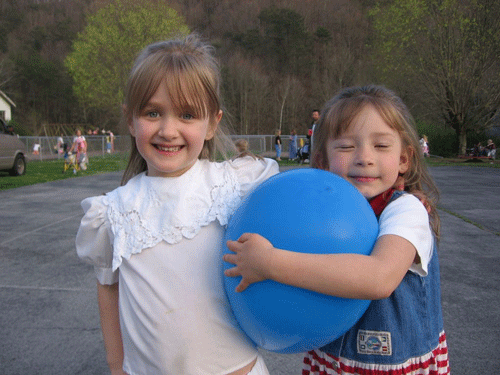 Posted by Valerie (Kyriosity) at 4:38 PM • Permalink
• • 0 comments
On Becoming a Movie Title

Happy birthday to me. I'm now officially a movie title.

God has blessed me so much, especially in the past couple years, and I'm happier than I have ever been about where I am. But turning 40 and still being single is still really hard. That doesn't mean I'm ungrateful for what God has done; it means there's something objectively not-good in my life. I'm sad about it. That doesn't mean I'm rebelling against His providence; it means I recognize that He's given me a hard providence. I want to be married. That doesn't mean I'm sinfully discontent; it means I'm not complacent. Facing 40 has ratcheted up the volume on the ticking biological clock, so I've been expressing my desire for marriage more than usual. That doesn't mean I'm desperate; it means there's an objective sense of urgency to my desire for marriage. I'm feeling a sense of purposelessness. That doesn't mean I feel utterly purposeless or don't think I can glorify God as an unmarried woman; it means that, in our fallen world, some eyes are blind and cannot fulfill the purpose of an eye -- to see, some ears are deaf and cannot fulfill the purpose of an ear -- to hear, some wombs are barren and cannot fulfill the purpose of a womb -- to carry children, and some women are unmarried and cannot fulfill the purpose of a woman -- to be a helper meet for a man. I'm grieving. That doesn't mean I'm crazy; it means I'm quite sane, because it really is a grievous thing.

So I'd like to call a moratorium on accusations, assumptions and pat answers for the next 40 years. I assure you I've heard enough of them to last that long. And probably so has every other single woman of your acquaintance. So next time one of us brings up the subject, try sympathy for a change. Or if that's really too much of a stretch for you, then just put a cork in it.

There. Now I've got that out of my system, this is the day that the Lord has made, and I'm going to rejoice in it! He has made me, and He is making me holy. I owe Him love and joy and delight with all my being. I'm gonna proceed to be so stinkin' cheerful today that nobody can stand me. Hope you do, likewise!
Posted by Valerie (Kyriosity) at 7:36 AM • Permalink
• • 14 comments
Tuesday, August 28, 2007 AD
Prospective Housemate Questions

If you were in the market for a housemate/roommate/boarder, what questions would you ask to determine an individual's suitability?
Posted by Valerie (Kyriosity) at 7:30 PM • Permalink
• • 5 comments
Monday, August 27, 2007 AD
And Where Would Randy Stonehill Be Without Larry Norman?

I hope it's not a sign of some sort of imbalance to go from such a serious post to such a silly one, but we can blame it on Carol for sending me this.


Posted by Valerie (Kyriosity) at 12:49 PM • Permalink
• • 5 comments
Not Me. I Think I'm Gonna Stick Around.

I found out Friday night that two women from my former church had committed suicide last year. I knew them both. One did it in the spring. Michelle put a letter in the mail and walked into the water. So these words from a Randy Stonehill song have been on my mind:
Danny was an actor
He was quick and he was good
But his eyes betrayed a sadness that troubled me
One night they found his empty car down on the beach
He'd just taken off his clothes and walked into the sea

(Chorus)
Not me
I think I'm gonna stick around
I've just got to find out how this movie ends
And as I stumble through the mystery of this life
I'm gonna keep on trying
To find a friend
I was closer to the second woman, who killed herself in the fall. I'd just seen her a month or two earlier at the congregation's 25th anniversary celebration. Debbie was a vet tech who came to my house four years ago to put my cat to sleep. As practical kindnesses go, it was one of the ones for which I've been most grateful. And now that memory is corrupted by the knowledge that, just as she'd done for my kitty, she brought drugs home from work and put herself to sleep.

WSC #68 was part of our worship service yesterday:
Q. What is required in the sixth commandment?
A. The sixth commandment requireth all lawful endeavors to preserve our own life, and the life of others.
I spent a lot of years wrestling with despair, but I love life now. If Christ called me home, I'd eagerly go, but I love life now. "Not, I'll not, carrion comfort, Despair, not feast on thee," because I love life now. "Not me. I think I'm gonna stick around," because I love life now. "We bless thee for our creation, preservation, and all the blessings of this life," because I love life now.
Posted by Valerie (Kyriosity) at 11:04 AM • Permalink
• • 5 comments
Saturday, August 25, 2007 AD
I BOUGHT A HOUSE!!!

CLICK HERE TO SEE!!!
Posted by Valerie (Kyriosity) at 12:16 PM • Permalink
• • 13 comments
The Cake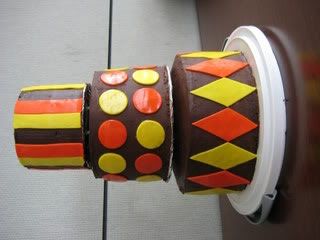 The cake got rave reviews -- both for appearance and taste. At least one person asked, in all seriousness, if it came from Charm City Cakes. Yeah...that one. And no...not hardly! I was pleased with it for a first effort, but it's pretty flawed: the tiers are crooked (I added a cake leveler to my Amazon wish list); the ganache isn't as smooth as I could have gotten it; I forgot you're not supposed to refrigerate fondant, so it got kinda slimy from condensation and started sliding off the cake in places; you can see the aluminum-foil-wrapped separators (I was too cheap to buy the Wilton Fanci-Foil), which I meant to camouflage with more fondant, but I ran out of time; I should have put more frosting between the layers within each tier. So while I was delighted with it overall as a "maiden voyage," there's room for improvement next time! I also have a much greater understanding of why fancy cakes are so expensive. The ingredients alone for this one were ~$50 (for which I'll be reimbursed), and I invested quite a few hours in it. But it really was an investment, and not a waste of time. And of course it took longer for me than it would have for a more experienced baker/decorator. And to answer a certain person who inquired along those lines, yeah, I think I would be willing to attempt a wedding cake.

Unfortunately, about half of our staff were out yesterday -- a conference, vacations, illnesses -- so lots of folks missed it. But on the plus side, I've got the whole bottom tier left over! I'll be taking it to church tomorrow for our fellowship time after worship. Yum!
Posted by Valerie (Kyriosity) at 11:46 AM • Permalink
• • 7 comments
A Too-Brief Sabbath Feast

Last Sunday it was my very great pleasure to host Books, Toys, and Games (a.k.a. Ray D., a.k.a. TBombadil) and Pentamom (a.k.a. Jane D., a.k.a. Goldberry of Withywindle, a.k.a. SheWhoPicksUpToys) and their brood of five for two too-short hours before they had to head back to Erie. I'd only met Jane and Ray in person once before, in May 2000, so you can imagine how delighted I was to see them again and how frustrated I was to have to say goodbye so quickly.

Here are pics: first the D's and then Jane and me.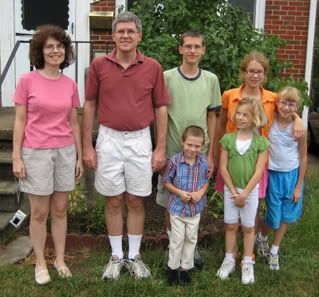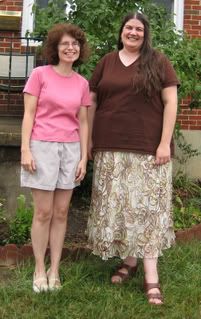 The kids were a treat. Quick impressions: #1 is a lovely young lady. #2 is Ray Redux. #3's sweet and reserved. #4's the cutest biped I've met in some time. #5's the only child ever to visit my house who, upon being pointed to my toy shelf, spurned all else in favor of the books. He gave a positive review to Gus Was a Friendly Ghost, an old family favorite.

They tried to talk me into moving to Erie, but of course I told them that would take my whole church moving. Of course a job offer in my chosen profession (see bio at left for a clue) would also do the trick, so any far-flung friends who wish they could see more of me have only to arrange for that!

As for the menu, if you ever have the pleasure of having the D's as guests, be sure to serve fruit salad...they all but licked the bowl clean. It was fresh pineapple, peaches, strawberries, kiwis and blueberries. The Trader Joe's sparkling blueberry and pomegranate juices were also a hit. Other items served were a curried chicken and rice salad (with onions, peppers, carrots and grapes) and a spring mix salad. There was a key lime pie, as well, which I forgot to serve. That's the second time I've completely blanked on dessert for a Sabbath feast. Oops.

Preparation was the easiest yet, as my house has slowly but steadily been staying a little tidier between each festal event. A long way to go still, but I'm very grateful for progress!
Posted by Valerie (Kyriosity) at 10:28 AM • Permalink
• • 12 comments
Friday, August 24, 2007 AD
This Feels Familiar

I thought this image was rather cute, and accurately depicts the sort of sneak attacks and other unpleasant surprises that one sometimes encounters online!
Posted by Valerie (Kyriosity) at 7:41 AM • Permalink
• • 0 comments
Thursday, August 23, 2007 AD
I Really Don't Recommend a Synthesis of My Last Two Posts

Because my kitchen's been all baking-crazy today, I haven't prepared any meals. And there wasn't really anything around to eat that doesn't require preparation except a handful of crackers at the bottom of a box, which I ate. So I've pretty much been fasting today with the exception of cake batter and cream cheese frosting. I don't think the resultant queasiness is

quite

the sort of suffering that's intended in biblical fasting....
Posted by Valerie (Kyriosity) at 5:10 PM • Permalink
• • 1 comments
My Very First Tiered Cake...Now in Process!

I've never done anything this big. Five devil's food cake mixes, five cups of buttermilk, fifteen eggs, two and a half cups of oil, five ounces of unsweetened chocolate, one and two-thirds cups of water, and five teaspoons of raspberry extract make a lot of batter. The tiers are going to be 10", 8" and 6". I'll put seedless raspberry jam and chocolate cream cheese icing between the layers, cover the whole thing with dark chocolate ganache, and decorate with yellow and orange fondant. Pictures will be forthcoming.

This is for a work event. We celebrate birthdays each month at our all-staff meeting, and since my birthday's this month, and it's a big 'un, I offered to make the cake rather than having them purchase it. So I'm bouncing between my desk and my kitchen today (fortunately there's not much "real" work that needs doing) to make this happen. It's kinda exciting!
Posted by Valerie (Kyriosity) at 10:14 AM • Permalink
• • 1 comments
Wednesday, August 22, 2007 AD
Life in the Fast Lane

Can anyone point me to some good instructional information (preferably online) about fasting? I'm looking for both practical stuff -- how to physically approach fasting without making yourself sick -- and spiritual stuff -- what's supposed to go on in your heart and head while you're fasting. Thanks!
Posted by Valerie (Kyriosity) at 12:59 PM • Permalink
• • 3 comments
Tuesday, August 21, 2007 AD
A Rerun

I posted a link to this one a while back, but now that I've figured out the embedding thing (and because I've been tearfully praying this Psalm again in recent hours), I wanted to post it again.




And again, let me recommend Jamie's recordings. This song's from

Ascending

, which you can get on iTunes as well as from Exodus Provisions and various other distributors. I've had playing in my car for weeks now, and just keep loving it. My chief criterion for music to listen to in the car or around the house is singability -- a tune I can pick up without working too too hard at it, edifying content, and lyrics I can sing without cringing at the poetry. Jamie's recordings have quickly made it to the upper echelon of my preferences.
Posted by Valerie (Kyriosity) at 8:12 AM • Permalink
• • 2 comments
Sunday, August 19, 2007 AD
Can You Forgive Someone Who Hasn't Repented?

Something in the last paragraph of this post by Doug Wilson flipped a switch in my brain that clarified for me the old question of whether we can forgive those who haven't repented of their sin against us. Some argue that we cannot -- that the transaction cannot be completed if the offender will not receive the forgiveness. But forgiveness really is monergistic -- it's tearing up the debt and throwing it away, which doesn't in the least require the debtor's cooperation. The offender may or may not receive the grace associated with the act of forgiveness -- the receipt for the forgiven debt, as it were -- but he has nothing to do with whether or not the bill has been written off. He can't change or alter that in the least. He can run up more debt by sinning against us again, but we have the freedom and the power to just keep forgiving.

Now of course we cannot erase his debt with God, and He may or may not forgive him. If He does, well, we'd better be on board with that and not be holding on to the offense. And if He doesn't, well, as Mr. Wilson put it, "God will hold them to account for their sin. You don't need to worry about that." He has a right to keep the account; we do not. We are instead to forgive as we have been forgiven. And how was that? While we were yet sinners Christ died for us. While we were yet sinners the Father accepted that sacrifice on our behalf. While we were yet sinners He did away with our debt. And then, to all whose debt He has cancelled, He graciously grants faith to take hold of the receipt marked "

Tetelestai

! It is finished! Paid in full!"

We never go to God to confess our sin except to discover that it's already been forgiven. Likewise the one who sins against me, if he does come repentantly, should find I've beat him to the punch, having torn up the IOU before he's even had a chance to sign it.
Posted by Valerie (Kyriosity) at 5:30 PM • Permalink
• • 5 comments
Saturday, August 18, 2007 AD
Thrifting Success

I generally don't have much success with thrifting. I don't do it a lot because A) I'm not a big fan of shopping in general, 2) when I do shop, it's usually for something specific, and the likelihood of finding something specific at Goodwill is slim, and iii) I've never been in a Goodwill that doesn't smell dreadful. Blech.

But Friday evening I was going to the grocery store on the way home from work, and since there's a Goodwill in the same shopping center, I decided to pop in and see if I could find a largish round platter. (I actually own such a platter, but it's been in a box and my mom's house for three years now, and was not brought back last month as my brother promised. Grrr.)

The platter, of course, did not materialize. (See point 2 above.) What I did find, however, made up for it: I) a pink gooseberry Pyrex dish that matched my mixing bowls, which I more often use as serving dishes, B) a tupperware container that matches my other pieces, 3) a small wine rack that holds nine bottles, which is as many as I'm likely to have at one time, and four) an item I'll mention in another post. I've never had such a successful thrifting experience, and I am grateful for what the Lord has so graciously provided!
Posted by Valerie (Kyriosity) at 11:21 PM • Permalink
• • 9 comments
Friday, August 17, 2007 AD
Cookbooks

I'm looking for cookbook recommendations. What are your favorites, and why? Please don't leave out the

why

, or I won't be able to discern whether it will meet my needs. Thanks!
Posted by Valerie (Kyriosity) at 2:28 PM • Permalink
• • 11 comments
Thursday, August 16, 2007 AD
Keep Listening!

Miss Wingo takes an unexpected turn in this one...keep listening to hear where she ends up.


Posted by Valerie (Kyriosity) at 8:49 PM • Permalink
• • 1 comments
'Let Me Reintroduce the Christ'

As Frank Turk would say, "Jesus is not my homeboy."


Posted by Valerie (Kyriosity) at 9:16 AM • Permalink
• • 3 comments
My Secret Ambition

On my wish list of things I'd like to have time to learn is type design. I actually got some font creation software (at work), I think over a year ago, but have never found time to play with it. At my last job, I did create one character set of a few versions of our logo and other oft-used dingbats using my illustration software. I would like to do the same thing for my current workplace. Right now I place my newsletter-article-ending dingbat manually as a separate graphic in Quark, which is inconsistent and creates the risk of nonsensical placement were a text box or picture box to get even a little displaced. But of course I'd like, ultimately, to create whole alphabetic typesets.

Anyway, these thoughts were prompted by This article about road signage, which I found exhilarating, though I suspect it will bore most of my readers....
Posted by Valerie (Kyriosity) at 8:44 AM • Permalink
• • 0 comments
Wednesday, August 15, 2007 AD
Hallucinatory Happiness

I loved this from Mark Horne:
I used to think that "happiness is a choice." But that is simplistic. Your emotions are reactions to reality -- or they should be. Happiness is hallucinatory if it is merely volitional. But for most people, especially for contemporary Americans, there is some reason to be happy, and the choice is whether or not to focus on that reason.
Of course as Christians we have the best reasons for happiness. As RCJR once put it in a lecture on joy (in a teaching series on the fruit of the Spirit which is, alas, not currently available...the teaching series, I mean, not the fruit) (and I paraphrase), "Joy is circumstantial. It's OK to be joyful only when circumstances are good. So you have permission to be joyful only as long as God is glorious."

EDIT -- Here's the transcribed quote, from "Spirit of the Fruit," lecture #4, track 9:
Just as His presence is everywhere, and therefore the fullness of joy is everywhere in like manner, I'm willing to allow you to have your joy dependent upon circumstance. Despite all that I've said before, I'm feeling gracious today, and if you want to insist that "Nope, nope, my joy has to be dependent upon circumstance," I'm willing to let you go there...as long as your circumstance is this:

I'm willing to be joyful any time God is glorious.
Posted by Valerie (Kyriosity) at 10:21 PM • Permalink
• • 2 comments
Done!

My biggest project of the year -- our annual report -- is finally at the printer. I'm particularly excited about this piece for several reasons:

1) It's the first project I've done without using any Corel software. (OK, technically I might have reused a photo or two that was previously edited in PhotoPaint, but I think we can let that slide.) This means I have made great strides toward mastering QuarkXPress (which I started using last summer) and am off to a good start in Adobe Illustrator and Photoshop. Makes me feel almost like a grownup graphic designer.

2) I wrote all the copy. (OK, technically I might have recycled some of the copy from last year, but I think we can let that slide.) I have long been reticent about writing professionally. It has tended to make me panic. A friend gave me a freelance job a couple years ago, and I cried for weeks before I was brave enough to start it. And yet my writing work generally turns out OK. So I've been intentionally volunteering for more writing projects to flex my muscles and fight my fears.

3) My supervisor's on maternity leave. I lean on/hide behind her a lot, so it was a big deal to fly solo. I have an interim supervisor, but this project was pretty much my baby. Again, a great confidence booster.

4) I am very happy with the final product. I think it's the best work I've ever done, graphically, and it's especially gratifying to be able to call the whole project mine.

5) Though there were some notable bumps along the path, a big project like this is a good barometer of my attitude, and I see marked improvement over my attitude in previous similar circumstances.

I'm grateful for all of the improvements in skills, but I'm most grateful for the increased courage and the improved attitude. I could have lived the rest of my life without knowing how to create a transparent TIF, but the character changes are signs of vital growth. Hallelujah!
Posted by Valerie (Kyriosity) at 8:42 PM • Permalink
• • 2 comments
Cake Decorating

Decorated cakes are fun to look at, but the decorating limits your flavor choices. Is it worth the sacrifice to have something fancy-looking for a special occasion? What would you prefer for your birthday -- something ordinary looking that tastes amazing, or something ordinary tasting that looks amazing? I'm thinking it would be fun to take a couple Wilton courses, but I'm not sure if it's really worth the time investment. You'd have to make a lot of cakes, I think, to get good enough to be quick at it. But then I look at cakes like these and I think it sure would be a lot of fun!
Posted by Valerie (Kyriosity) at 6:22 PM • Permalink
• • 10 comments
Tuesday, August 14, 2007 AD
Repenting of Happiness

I've begun to realize in recent days, as my moods have gone through rather dramatic gyrations in response to various circumstances (today's episode brought to you by software triumphs and defeats), that highs can be as sinful as lows. If my emotion in driven by my circumstances, and in turn drives my behavior, it makes no difference whether the mood is sad, happy, angry, placid, or whatever -- it's still idolatry.

Moodolatry

, I'll call it. Google says I'm being original, and besides, moodolatry sounds like a sacred cow if there ever was one!

The Lord is God, and He alone. Therefore He alone should rule my heart and my will. But I bow and bend to every passing breeze of circumstance. Here are some synonyms of circumstance: destiny, fate, fortune, luck*. When I yield myself as if to such impersonal forces, I am denying the true God's sovereignty over what happens to me and His fatherly oversight of how it will affect me. Or if I do recognize His personal hand, but respond without reference to Him as I ought -- casting my cares upon Him, submitting my grief to Him, being angry but sinning not, offering sacrifices of praise and thanksgiving -- then I'm being rebellious, which is also idolatry, this time with self as the object.

I am grateful that He helps me understand this stuff. Repentance is at least a little easier if one knows exactly what it is one should be repenting of!

*

"I have now lived a hundred and nine winters in this world and have never yet met any such thing as Luck."
Posted by Valerie (Kyriosity) at 5:55 PM • Permalink
• • 0 comments
Monday, August 13, 2007 AD
Thoughts on Contentment

One of my elders read this as the opening exhortation in our worship service a couple Sundays ago. I asked him to send it to me so I could share it with my readers. I, of course, had no need to reread it myself, being the serenest creature on earth's face, with ne'er a worry nor care. ;-P
Are you content?

Are you happy with all that God has given you?

Are you satisfied with where you are?

Contentment isn't pretending things are right when they are not, but instead the peace that comes from knowing that God is bigger than any problem we may have and that He works them all out for our good.

Contentment isn't the complacency that defeats any attempts to make things better, but instead the willingness to work tirelessly for improvement, clinging to God rather than results.

Contentment isn't a feeling of well-being contingent on keeping circumstances under control, but instead a joy that exists in spite of circumstances and looks to God who never varies.

Contentment isn't the comfortable feeling we get when all our needs and desires are met, but instead the security in knowing, as A.W. Tozer reminds us, that "The man who has God for his treasure has all things in One."

If we enter the material world for our contentment, it pulls us in deeper and deeper, and the pull is deceptively strong.

"That for which I long becomes that to which I belong."

If we view contentment by the world's standard it is a relative state; if we view it from God's perspective it is absolute that God will provide all that we need.

"Contentment lies not in what is yours, but in whose you are."

Jeremiah Burroughs in

The Rare Jewel of Christian Contentment

writes, "Christian contentment is that sweet, inward, quiet, gracious frame of spirit, which freely submits to and delights in God's wise and fatherly disposal in every condition."

We relate better to God when we are satisfied with what He gives us. We might say words of worship, but if our hearts are not resting in the contentment of His Presence, He is not fooled. The Christian position from the beginning has been that people are satisfied by becoming reconciled with God, not by acquiring things or being someone that they are not.

Therefore, let us approach the throne of God being content in Him alone and being grateful for everything that He has provided.
Posted by Valerie (Kyriosity) at 6:53 PM • Permalink
• • 2 comments
Saturday, August 11, 2007 AD
I Hate Saturdays

After a particularly tumultuous week, I decided to take it easy today. Alas, I took it a little too easy; rest was supplanted by its counterfeit -- dissipation, and in the pace of hoped-for rejuvenation, malaise showed up. This happens too often on Saturdays when there is no structure to my day. I need to do better at planning my free time, and particularly the long stretch of a day off.

So, here's my plan for this week: A colleague just moved houses and offered her moving boxes to the first taker. I'm going to go pick them up on Monday after work. On weeknights I'll focus on packing pretty much everything that's boxable that I won't need for the next few months, and then I'll try to recruit some muscle to move boxes to the attic on Saturday. That's the biggest job on the path to making my house saleable. (For those of you who know about the wonderful house I found this week, I had to put on the brakes after looking at the numbers. It was just more than I'd be able to handle. Besides, I was doing things out of order -- I need to at least have this place on the market before I can really consider what to purchase, and I need a much better grasp on what I can actually afford. Hint: It's not as much as the mortgage company says!)

The second half of the fourth commandment, or at least the rudiments thereof, isn't a terribly great stumbling block to me. Spend the day in the worship of the Lord, in rest, in fellowship and feasting? Noooo problem, mon! But the first half -- six days shall you labor -- that doesn't come so easily to my lazy self. The more I learn to be diligent (and really, the Lord has brought about a lot of changes in that area of my life in the past couple years, though I still obviously have a long way to go), the more every day of the week will be the day that the Lord has made, and the more I will rejoice in each one.
Posted by Valerie (Kyriosity) at 11:36 PM • Permalink
• • 1 comments
Well-Behaved Rebellion

From Seth Ben-Ezra:
For several years, my family has had an annual Tax Code Burning as close to April 15 as possible. This started as a joke but has increasingly developed into our own form of political protest. Here's how it works.

First, we get the fire started. Then we have the invocation to the spy satellites that are watching us, saying that we have all paid our taxes, being obedient citizens and loyal Americans. But we also announce that we are the followers of Christ. We will render to Caesar what is his, but we will not render to Caesar that which belongs to God.

Then we take out the Internal Revenue Code and take turns reading. Every so often, someone begins the cry, "Burn it!" Then we tear out that page and throw it on the fire. Then you pass the book to someone else, who does the same.

Eventually, we get bored and just pitch the rest of the book into the fire.

Then we sing Psalm 146.
Read more.
Posted by Valerie (Kyriosity) at 10:14 AM • Permalink
• • 8 comments
Wednesday, August 8, 2007 AD
I Need to See Say Anything Again

Two of my all-time favorite movie quotes (YouTube to the rescue!):

"I don't want to buy anything, sell anything or process anything."





Just sheer movie line awesomeness.

"You must chill!"





This is one of my most-used lines for talking to myself. Really...I

must

chill. This is a particularly useful self-talk line when contemplating real estate transactions and their related stresses.
Posted by Valerie (Kyriosity) at 9:11 PM • Permalink
• • 9 comments
A Recipe

I typed this out for someone else, and thought it might as well do double-duty as a blog post:



Italian Dressing


1 c extra virgin olive oil
.25 c red wine vinegar
2 T finely chopped onion (I usually just put in 1 T onion flakes because I hate chopping onions!)
1 t salt
1 t sugar
1 t dry mustard
1 t dried basil leaves
.5 t dried oregano leaves
.25 t pepper
2 cloves garlic, chopped

Shake ingredients together; refrigerate at least 2 hours; shake before serving. For a creamy version, beat .5 c of this dressing with .5 c mayonnaise 'til smooth.
Posted by Valerie (Kyriosity) at 11:55 AM • Permalink
• • 0 comments
Tuesday, August 7, 2007 AD
Schnugglepuppy

My great-nephew's 6-month birthday celebration.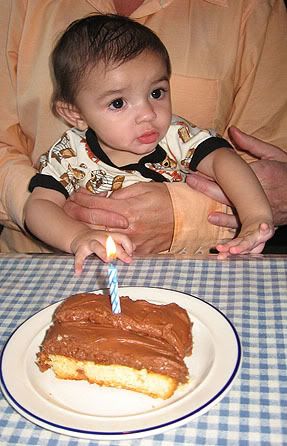 Posted by Valerie (Kyriosity) at 9:31 AM • Permalink
• • 2 comments
Saturday, August 4, 2007 AD
Luv It, Luv It, Luv It.

Brilliant knife block design -- DIY version of a high-priced chi-chi designer doo-dad. This is up there with the DIY magnetic spice rack on my Stuff I Want for My New Kitchen list.

Of course if I'd done what I was supposed to have done tonight, and looked through real estate listings, I might be a step closer to

getting

a new kitchen....
Posted by Valerie (Kyriosity) at 10:19 PM • Permalink
• • 5 comments
Whaddaya Think? (Plus a Bonus Household Hint...No Extra Charge!)

Should I expand my collection of vintage Tupperware Millionaire canisters (like this set), or should I just start over again and buy Rubbermaid or something? On the one hand, ~$37 seems a lot for four canisters, and I'd probably still need to hunt for a couple more of the largest ones, but starting over again would be pricey, too. And I do rather like my ancient Tupperware.

On another note, here's a helpful hint for the domestically lazy efficient: Go to a dollar store or thrift store and buy a bunch of cheap measuring cups. Keep two cups in each canister of dry ingredients. At the thrift store, also go through the knives and pick out several that have particularly flat backs. Keep one of these in each canister, too. This makes measuring more convenient and saves on dishes. For instance, in each of my flour canisters I keep a one-cup measure, a half- or third-cup measure, and a knife. I scoop with the smaller cup into the larger cup, tap and scrape with the knife, and just toss the utensils back in the canister with the flour where I will conveniently find them next time. Of course there are times when I don't have the right size cup in the canister, but usually I can use what's in there.
Posted by Valerie (Kyriosity) at 12:33 AM • Permalink
• • 5 comments
Friday, August 3, 2007 AD
A Good Partnership

Mom's here, so the sewing machine's out. I might even get my kitchen curtains finished more than a year after they were started. As with many sewing projects over the years, the ideas and the fabric choices come from my mind (and the cost from my wallet), while the actual sewing comes from my mom's hands.

Today for lunch I pulled out a quite elderly tablecloth from the bottom of the drawer and threw it over a card table for us. Mom discovered it had some holes, and suggested cutting it down and re-hemming it. Then I suggested that we whack quite a bit off one end and make napkins. So now I'll have a small tablecloth and napkins custom-made for a card table. Pretty nifty, huh? And all without me shedding frustrated tears over sewing machine-induced vexations.

No, coming up with the idea isn't exactly as arduous as the actual labor, but hey, I'm writing about it, too, so that should help balance things out, right?
Posted by Valerie (Kyriosity) at 6:30 PM • Permalink
• • 0 comments
The Agony of de Feast

One of the things that delights me about our new pastor is his occasional use of one of the few things I miss from my PCUSA days. The old UPC/PCUSA communion liturgy contains the lovely line, "This is the joyful feast of the people of God." I hadn't heard those words, except echoed in my own head, in over a decade, and it has been sweet indeed to hear them from Glen. It

is

a joyful feast -- not a time for agonizing omphaloskepsis and autoflagellation.

This ties into my last post. If we get the supper wrong, we will think wrongly about the gospel. When we get the supper wrong, it's evidence we're already thinking wrongly about the gospel. Happily, I am in a church where we are getting the supper right, and it is one of the means God is using to chip away at my wrong thinking about the gospel, which is to say, my wrong thinking about His character. This is the feast of

forgiven

people with their

risen

Savior. What's not to be joyful about?
Posted by Valerie (Kyriosity) at 5:42 PM • Permalink
• • 1 comments
Thursday, August 2, 2007 AD
For That Matter, What Do We Think He's Saying to Us Today?

Mark Horne has a winner with this post: What do Christians think God will say to us on the Last Day?

When oh when will I get the gospel through my thick head? He

loves

us. He is

kind

to us. He is

gentle

with us. He

delights

in us. He

rejoices

over us. He is not resentful or capricious or miserly or sadistic or any of the other things I'm so often imagining Him to be. He is so gracious He even forgives such idiotic thoughts!
Posted by Valerie (Kyriosity) at 11:16 PM • Permalink
• • 1 comments
The Weight of Wisdom

An e-mail exchange from this morning:

K: ....left home without my daytimer. I need Glen's home address and phone number for a conference registration form. ...
Me: [Sends link]
K: Thanks.
Me: Is he going with J. to Moscow?
K: Yup. Figure we might as well let him know what we are like now that we got him ;-)
Me: Cool. I'll be interested to learn how he fares in our crazy circles. ;-) But are you sure it's safe to send him to the same town that Jim Wilson lives in? That much experienced sagacity in one place might cause the earth's axis to realign or something!
K: Things realigning might be a good thing ;-)

So consider yourselves warned, people, and take extra precautions on October 17-19!
Posted by Valerie (Kyriosity) at 8:43 AM • Permalink
• • 2 comments
Wednesday, August 1, 2007 AD
You Know You're Getting Old When...

...you start to think of Ibuprofen as one of the major food groups.
Posted by Valerie (Kyriosity) at 11:56 AM • Permalink
• • 1 comments
3,143 New Messages

That's how many I've received at my domain address since October 14, when this computer mysteriously died. I turned it on tonight for the first time since getting it back from the Cumbees', where it just as mysteriously started working again. So sorry, Jon, if all that kilobytage was clogging up your server.
Posted by Valerie (Kyriosity) at 1:03 AM • Permalink
• • 0 comments
---