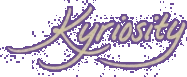 (KE'RE OS'I TE) N., A LONGING TO LOOK
INTO THE THINGS OF THE LORD [C.1996 < GK.
KYRIOS LORD + -ITY; IMIT. CURIOSITY]
Bio: Verily Valerie

Valerie is a 42-year-old, single, Reformed Christian lady who lives in Baltimore. She doesn't remember a time before she knew and loved Jesus, but she does remember accepting John Calvin into her heart in March of 2000. Valerie is a member of Christ Reformed Evangelical Church in Annapolis.

Though her career aspiration is to be a housewife, Valerie has not yet found anyone suitable who wishes to hire her for employment in that field (or, more properly, anyone suitable has not found her), so in the meantime she earns her daily bread working in communications -- editing, writing, print design and website management.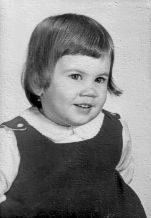 E-Mail
valerie [at] kyriosity [dot] com

AIM/YM
valkyriosity

My TTLB Ecosystem Details
Visit The Old Kyriosity Shop

Wednesday, August 1, 2007 AD
3,143 New Messages

That's how many I've received at my domain address since October 14, when this computer mysteriously died. I turned it on tonight for the first time since getting it back from the Cumbees', where it just as mysteriously started working again. So sorry, Jon, if all that kilobytage was clogging up your server.
Posted by Valerie (Kyriosity) at 1:03 AM • Permalink
• • 0 comments
---
0 Comments:
---
---