Saturday, September 19, 2009 AD
Oh. I Suppose I Should Get Around to Mentioning....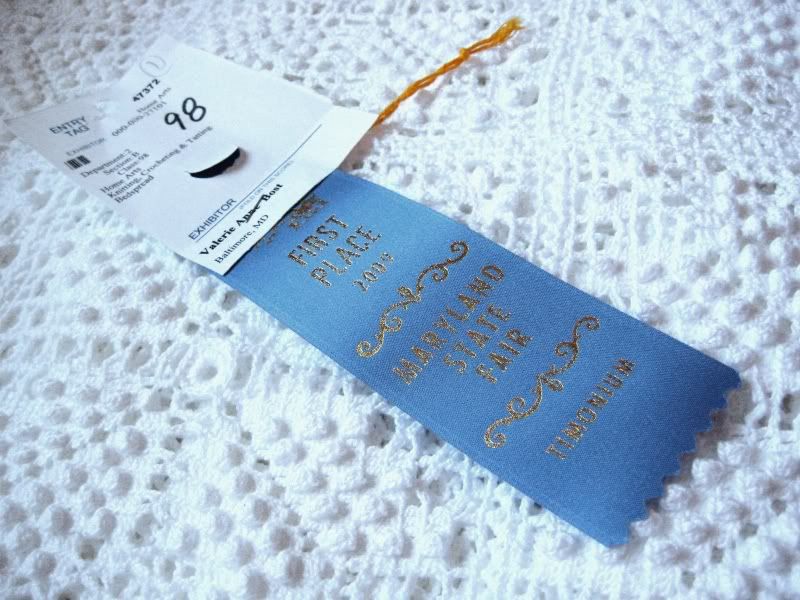 Posted by Valerie (Kyriosity) at 1:23 PM • Permalink
• • 8 comments
---
8 Comments:
On September 19, 2009 2:14 PM

Angie wrote...
Wow--congratulations!!!

On September 19, 2009 3:11 PM

dawn wrote...
Wonderful! Congratulations!

On September 19, 2009 5:52 PM

Emily wrote...
Yay!! Calls for some champagne, I think! ;)

On September 19, 2009 8:02 PM

Margaret in VA wrote...
Terrific! I'm so glad that you were able to get it all white and that all of that hard work was appreciated! So when does it get given?

On September 20, 2009 1:12 AM

Annette M. Heidmann wrote...
Outstanding! You deserve it, what a gorgeous piece of work!! :-)

On September 21, 2009 9:19 AM

Rachel Pierson wrote...
Yeah! Great job!

On September 21, 2009 10:16 PM

Kamilla wrote...
I'm impressed! And so excited for you - all your hard work paid off.

Kamilla

On September 30, 2009 10:33 PM

Missy wrote...
That is the most beautiful piece!
I often read your comments at Femina, and wish you lived next door to me. You must be a tremendous blessing to a lot of people.

---