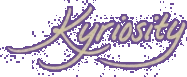 (KE'RE OS'I TE) N., A LONGING TO LOOK
INTO THE THINGS OF THE LORD [C.1996 < GK.
KYRIOS LORD + -ITY; IMIT. CURIOSITY]
Bio: Verily Valerie

Valerie is a 42-year-old, single, Reformed Christian lady who lives in Baltimore. She doesn't remember a time before she knew and loved Jesus, but she does remember accepting John Calvin into her heart in March of 2000. Valerie is a member of Christ Reformed Evangelical Church in Annapolis.

Though her career aspiration is to be a housewife, Valerie has not yet found anyone suitable who wishes to hire her for employment in that field (or, more properly, anyone suitable has not found her), so in the meantime she earns her daily bread working in communications -- editing, writing, print design and website management.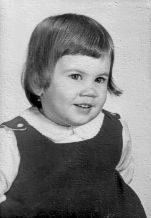 E-Mail
valerie [at] kyriosity [dot] com

AIM/YM
valkyriosity

My TTLB Ecosystem Details
Visit The Old Kyriosity Shop

Monday, May 4, 2009 AD
A Rainy Monday Poem for My Co-Workers

On a Monday gray and wet
Would anyone else like to get
Some Chinese food delivered here
-- Some yummy cheer amid the drear?
Orange chicken with steamed rice...
Doesn't that sound awfully nice?
Or perhaps some shrimp lo mein
Would help you to forget the rain.
Does mu shu pork sound good to you?
Don't worry! You won't get swine flu!
Or pick a tasty tofu dish
If vegetarian is your wish.
Want sushi? California rolls
Will warm the cockles of your souls.
Don't let this chance go down the tube --
Come see the menu in my cube!
Posted by Valerie (Kyriosity) at 10:45 AM • Permalink
• • 3 comments
---
3 Comments:
On May 5, 2009 6:04 AM

Rachel Pierson wrote...
(chuckling over the rumbling of my tummy)

On May 11, 2009 11:22 AM

Anonymous wrote...
I'll bite!

On May 11, 2009 11:22 AM

Deborah wrote...
I am not anonymous.
Just could not get it to take my name the first time.

---
---