Saturday, April 11, 2009 AD
And That's What Easter Is All About, Charlie Brown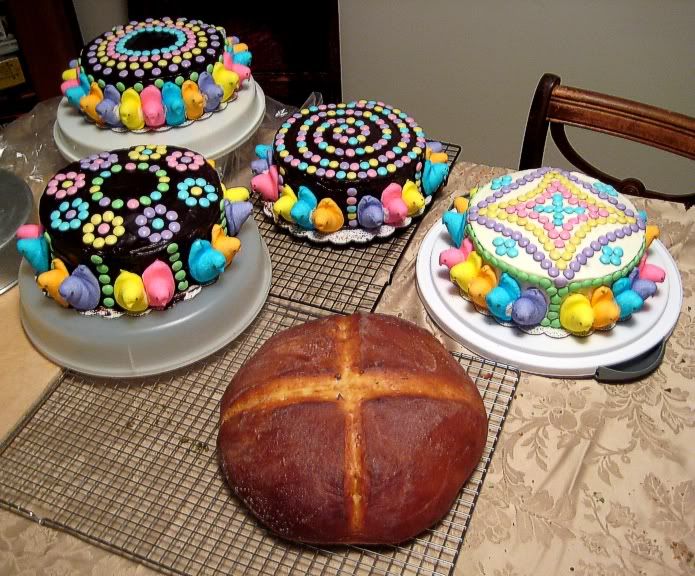 A very blessed Easter, everyone!
Posted by Valerie (Kyriosity) at 11:48 PM • Permalink
• • 6 comments
---
6 Comments:
On April 12, 2009 5:37 PM

Kamilla wrote...
Save some of those peeps for me!!!!

On April 12, 2009 5:48 PM

Amberleigh wrote...
I do not think I have ever seen a more beautiful way to use peeps. Usually I just see them with their heads bitten off and left for the sun to melt. This however should be framed.

On April 12, 2009 8:58 PM

Sheila wrote...
Gorgeous! If I wear Seth, I would have been referring to the bread. It is gorgeous, but I was talking about the cakes.

Happy Easter!

On April 13, 2009 8:41 AM

abigail wrote...
I love it when you post cake pictures! This time even lured me out of the shadows. :)

As usual, the cakes are absolutely lovely. Happy Easter!

On April 15, 2009 1:18 PM

Jmae wrote...
oh my goodness. those are absolutely beautiful!

On May 2, 2009 1:02 PM

Rita Joiner wrote...
I'm saving that picture as an idea for next year! So fun, so pretty, so kid-delighting.

---