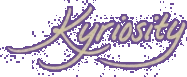 (KE'RE OS'I TE) N., A LONGING TO LOOK
INTO THE THINGS OF THE LORD [C.1996 < GK.
KYRIOS LORD + -ITY; IMIT. CURIOSITY]
Bio: Verily Valerie

Valerie is a 42-year-old, single, Reformed Christian lady who lives in Baltimore. She doesn't remember a time before she knew and loved Jesus, but she does remember accepting John Calvin into her heart in March of 2000. Valerie is a member of Christ Reformed Evangelical Church in Annapolis.

Though her career aspiration is to be a housewife, Valerie has not yet found anyone suitable who wishes to hire her for employment in that field (or, more properly, anyone suitable has not found her), so in the meantime she earns her daily bread working in communications -- editing, writing, print design and website management.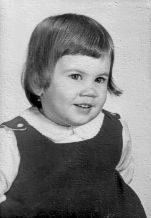 E-Mail
valerie [at] kyriosity [dot] com

AIM/YM
valkyriosity

My TTLB Ecosystem Details
Visit The Old Kyriosity Shop

Friday, October 10, 2008 AD
From the Department of You Have Got to Be Kidding

This is going to be a geeky post, but even my totally non-designer colleague in the development unit could spot this one. I've got a photo inset in a letter and rotated about 7 degrees. In the first proof, the printer's prepress department just indented the paragraphs to the right of the photo far enough so they fit, but the text didn't flow in a nice parallel line next to the edge of the image. Their "correction" cracked me up: They put those paragraphs in a separate text box and rotated it to match the photo! I think this wins the prize as the dumbest thing I've ever seen a printer do...and that's saying something!
Posted by Valerie (Kyriosity) at 11:40 AM • Permalink
• • 0 comments
---
0 Comments:
---
---