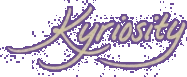 (KE'RE OS'I TE) N., A LONGING TO LOOK
INTO THE THINGS OF THE LORD [C.1996 < GK.
KYRIOS LORD + -ITY; IMIT. CURIOSITY]
Bio: Verily Valerie

Valerie is a 42-year-old, single, Reformed Christian lady who lives in Baltimore. She doesn't remember a time before she knew and loved Jesus, but she does remember accepting John Calvin into her heart in March of 2000. Valerie is a member of Christ Reformed Evangelical Church in Annapolis.

Though her career aspiration is to be a housewife, Valerie has not yet found anyone suitable who wishes to hire her for employment in that field (or, more properly, anyone suitable has not found her), so in the meantime she earns her daily bread working in communications -- editing, writing, print design and website management.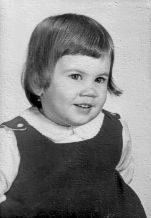 E-Mail
valerie [at] kyriosity [dot] com

AIM/YM
valkyriosity

My TTLB Ecosystem Details
Visit The Old Kyriosity Shop

Thursday, September 18, 2008 AD
More Cakes

Brandon's groom's cake, made for the rehearsal dinner. One and a half 16" x 16" x 2" cakes -- three French vanilla mixes plus 3/4 pound cake mix to make it a little firmer. Filled and frosted with decorator buttercream (2.5 bottles of red gel coloring!). Outlines of doors and trunk are piped black buttercream; windows are blue fondant with white buttercream clouds; bumpers, grill and tires are fondant brushed with silver powder + black buttercream; truck bed is fondant brushed with gold powder and piped with black buttercream ("A Truckload of Blessings"); headlights are fondant with white sparkle flakes; grass is piped green buttercream.

I was very pleased with how this turned out. My only blunder was in transferring it to the board -- since I was lifting it from either end, it sort of bent in the middle, which caused some cracking in the frosting and decoration, especially at the intersections of the cab and the truck body. But overall I was still quite happy with the results. A truck's about as complex as I want to get in the sculpted cake department -- two rectangles with a piece of a rectangle on top. It's not to scale, but Ash did send me a photo of a truck just like Bran's, so I did try to go by that as much as possible. Probably the most fun I've had making a cake.



I made this one for my Uncle Vann and Aunt Geneva's 60th wedding anniversary celebration yesterday. It's the same design I made for Bran and Ash's wedding, and it looks better than theirs turned out, but I'm still very disappointed with the shape of the thing and the quality of the buttercream. I want straight lines and sharp corners! The bottom tier came closest...'til I managed to bash in two corners. :-(

Bottom tier is chocolate pound cake; top two are yellow pound cake (Cake Mix Doctor recipes).



By the way, my "buttercream" isn't really buttercream...it's a decorator icing with shortening.
Posted by Valerie (Kyriosity) at 8:27 PM • Permalink
• • 1 comments
---
1 Comments:
On September 19, 2008 9:51 AM

Ellen wrote...
Your cakes are seriously amazing - each one gets better and better (and I say that as a big Food Network "Ace of Cakes" fan...)

Do you ship cakes to Texas? ;-)

---
---