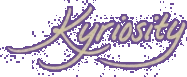 (KE'RE OS'I TE) N., A LONGING TO LOOK
INTO THE THINGS OF THE LORD [C.1996 < GK.
KYRIOS LORD + -ITY; IMIT. CURIOSITY]
Bio: Verily Valerie

Valerie is a 42-year-old, single, Reformed Christian lady who lives in Baltimore. She doesn't remember a time before she knew and loved Jesus, but she does remember accepting John Calvin into her heart in March of 2000. Valerie is a member of Christ Reformed Evangelical Church in Annapolis.

Though her career aspiration is to be a housewife, Valerie has not yet found anyone suitable who wishes to hire her for employment in that field (or, more properly, anyone suitable has not found her), so in the meantime she earns her daily bread working in communications -- editing, writing, print design and website management.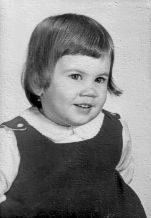 E-Mail
valerie [at] kyriosity [dot] com

AIM/YM
valkyriosity

My TTLB Ecosystem Details
Visit The Old Kyriosity Shop

Wednesday, October 15, 2008 AD
If Anybody Wants a Free One-Month Netflix Trial...

...I've got four of 'em two left. You get two free rentals for the month, and I get a free rental for every one that gets used. Leave me a comment or drop me an e-mail if you want one, and I'll give you a code.

[Bumped up from last month.]
Posted by Valerie (Kyriosity) at 8:56 PM • Permalink
• • 1 comments
---
1 Comments:
On October 19, 2008 11:13 PM

Kamilla wrote...
Valerie,

ACK! my e-address book isn't working and I can't find you email address. If you have mine, can you email me? I have a link to pass along.

Kamilla

---
---