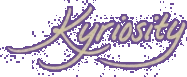 (KE'RE OS'I TE) N., A LONGING TO LOOK
INTO THE THINGS OF THE LORD [C.1996 < GK.
KYRIOS LORD + -ITY; IMIT. CURIOSITY]
Bio: Verily Valerie

Valerie is a 42-year-old, single, Reformed Christian lady who lives in Baltimore. She doesn't remember a time before she knew and loved Jesus, but she does remember accepting John Calvin into her heart in March of 2000. Valerie is a member of Christ Reformed Evangelical Church in Annapolis.

Though her career aspiration is to be a housewife, Valerie has not yet found anyone suitable who wishes to hire her for employment in that field (or, more properly, anyone suitable has not found her), so in the meantime she earns her daily bread working in communications -- editing, writing, print design and website management.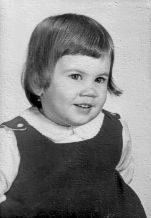 E-Mail
valerie [at] kyriosity [dot] com

AIM/YM
valkyriosity

My TTLB Ecosystem Details
Visit The Old Kyriosity Shop

Wednesday, June 25, 2008 AD
Reality TV

After not having a television for a few years, I finally caved in and started watching some shows online. Today, home sick, I ran out of episodes of

The Rockford Files

and started poking around for something else. I settled on a reality show. No, I won't tell you which one. It was amazing. There were all of

my

sins right there in living color for all the world to see. Mercifully, other people were the ones humiliating themselves in front of millions of viewers, but they might as well be portraying me. Scariest thing I've ever seen!
Posted by Valerie (Kyriosity) at 9:18 PM • Permalink
• • 0 comments
---
0 Comments:
---
---