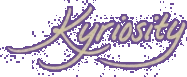 (KE'RE OS'I TE) N., A LONGING TO LOOK
INTO THE THINGS OF THE LORD [C.1996 < GK.
KYRIOS LORD + -ITY; IMIT. CURIOSITY]
Bio: Verily Valerie

Valerie is a 42-year-old, single, Reformed Christian lady who lives in Baltimore. She doesn't remember a time before she knew and loved Jesus, but she does remember accepting John Calvin into her heart in March of 2000. Valerie is a member of Christ Reformed Evangelical Church in Annapolis.

Though her career aspiration is to be a housewife, Valerie has not yet found anyone suitable who wishes to hire her for employment in that field (or, more properly, anyone suitable has not found her), so in the meantime she earns her daily bread working in communications -- editing, writing, print design and website management.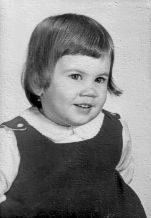 E-Mail
valerie [at] kyriosity [dot] com

AIM/YM
valkyriosity

My TTLB Ecosystem Details
Visit The Old Kyriosity Shop

Monday, June 16, 2008 AD
Of Course.

"I'll Fly Away" is just the ticket. Mom called and relayed the magic word from Amy: bluegrass. "Can't she think of something for a country boy?" Yes, I'm a little slow, but I think I can! Now I just need to figure out how to play bluegrass by Saturday. And find a decent chord chart. And learn the melody, 'cuz I always sing the harmony along with Allison Krauss!

But I still won't be able to sing it without crying....
Posted by Valerie (Kyriosity) at 10:06 PM • Permalink
• • 1 comments
---
1 Comments:
On June 19, 2008 10:19 AM

Angie wrote...
Will be praying for you!

---
---