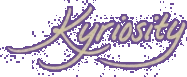 (KE'RE OS'I TE) N., A LONGING TO LOOK
INTO THE THINGS OF THE LORD [C.1996 < GK.
KYRIOS LORD + -ITY; IMIT. CURIOSITY]
Bio: Verily Valerie

Valerie is a 42-year-old, single, Reformed Christian lady who lives in Baltimore. She doesn't remember a time before she knew and loved Jesus, but she does remember accepting John Calvin into her heart in March of 2000. Valerie is a member of Christ Reformed Evangelical Church in Annapolis.

Though her career aspiration is to be a housewife, Valerie has not yet found anyone suitable who wishes to hire her for employment in that field (or, more properly, anyone suitable has not found her), so in the meantime she earns her daily bread working in communications -- editing, writing, print design and website management.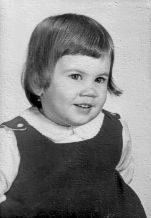 E-Mail
valerie [at] kyriosity [dot] com

AIM/YM
valkyriosity

My TTLB Ecosystem Details
Visit The Old Kyriosity Shop

Friday, April 4, 2008 AD
'Please Sir, May I Have Some More?'
What shall I render to the LORD
For all His benefits toward me?
I will take up the cup of salvation,
And call upon the name of the LORD.
What's the way to show gratitude to God? Receive what He gives and ask for more. He wants our utter dependence. He wants our acknowledgment of our utter dependence. God helps those who quit trying to help themselves.
Posted by Valerie (Kyriosity) at 6:27 PM • Permalink
• • 1 comments
---
1 Comments:
On April 10, 2008 3:15 PM

Adiel wrote...
What a beautiful thought. Thank you for sharing this.

---
---