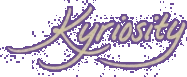 (KE'RE OS'I TE) N., A LONGING TO LOOK
INTO THE THINGS OF THE LORD [C.1996 < GK.
KYRIOS LORD + -ITY; IMIT. CURIOSITY]
Bio: Verily Valerie

Valerie is a 42-year-old, single, Reformed Christian lady who lives in Baltimore. She doesn't remember a time before she knew and loved Jesus, but she does remember accepting John Calvin into her heart in March of 2000. Valerie is a member of Christ Reformed Evangelical Church in Annapolis.

Though her career aspiration is to be a housewife, Valerie has not yet found anyone suitable who wishes to hire her for employment in that field (or, more properly, anyone suitable has not found her), so in the meantime she earns her daily bread working in communications -- editing, writing, print design and website management.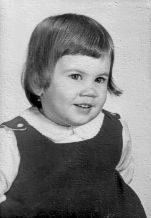 E-Mail
valerie [at] kyriosity [dot] com

AIM/YM
valkyriosity

My TTLB Ecosystem Details
Visit The Old Kyriosity Shop

Saturday, November 3, 2007 AD
These Are a Few of My Favorite Cakes

I've gotten a little obsessed with browsing for cake photos on flickr. Here is my collection of favorites.
Posted by Valerie (Kyriosity) at 3:16 PM • Permalink
• • 2 comments
---
2 Comments:
On November 5, 2007 11:34 AM

Margaret in VA wrote...
Those are so awesome! Shayna and I are inspired!
So what do you recommend for getting started? What is your favorite cake recipe book, because I know that you make your cakes delicious as well as pretty.

On November 5, 2007 11:39 AM

Valerie (Kyriosity) wrote...
I'm still pretty well stuck on The Cake Mix Doctor books, so you already have all you need!

---
---