Sunday, September 30, 2007 AD
More Cake Pix

I never got around to posting this one. The bottom tier of this cake got redecorated and taken to church a couple days later: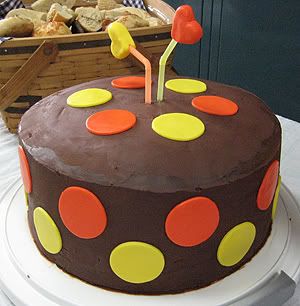 I did this cake for a baptism party last night. I was running short on time, so I cheated and bought Wilton icing. Yuck! The decorating is messy also because of my rush, but I did enjoy getting to play with the gold and silver dusting powders.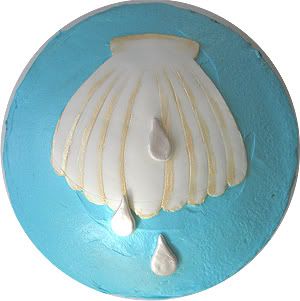 Posted by Valerie (Kyriosity) at 9:00 AM • Permalink
• • 3 comments
---
3 Comments:
On September 30, 2007 9:37 AM

Kimberly wrote...
Wow, those are so awesome!

On September 30, 2007 10:58 PM

bean wrote...
messy decorating? what in the world are you talking about? i could never, in a million years, make a cake that looked that nice. :)

On October 3, 2007 3:09 PM

Bobber wrote...
Wow, they look really good! Would you say they are modern or post-modern?

---