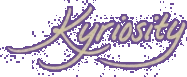 (KE'RE OS'I TE) N., A LONGING TO LOOK
INTO THE THINGS OF THE LORD [C.1996 < GK.
KYRIOS LORD + -ITY; IMIT. CURIOSITY]
Bio: Verily Valerie

Valerie is a 42-year-old, single, Reformed Christian lady who lives in Baltimore. She doesn't remember a time before she knew and loved Jesus, but she does remember accepting John Calvin into her heart in March of 2000. Valerie is a member of Christ Reformed Evangelical Church in Annapolis.

Though her career aspiration is to be a housewife, Valerie has not yet found anyone suitable who wishes to hire her for employment in that field (or, more properly, anyone suitable has not found her), so in the meantime she earns her daily bread working in communications -- editing, writing, print design and website management.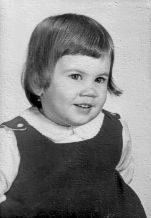 E-Mail
valerie [at] kyriosity [dot] com

AIM/YM
valkyriosity

My TTLB Ecosystem Details
Visit The Old Kyriosity Shop

Monday, September 17, 2007 AD
Do You Use a Ready-Made Grocery List?

This weekend I put together a grocery list template based on this one. I deleted stuff I never buy, and added lots of stuff I do buy. I keep thinking of more stuff to put on the list, but at 7.5-point type in six columns on a landscape-oriented page, I'm running out of room. Wow...I can walk into the Giant or Safeway and purchase any of these hundreds of items. I could probably even walk in and buy all of them on a given day without complete financial ruin (even if it wouldn't be particularly wise), and I bet most of you could, too. We are blessed, blessed, blessed with an overwhelming abundance of God's good gifts!
Posted by Valerie (Kyriosity) at 9:14 PM • Permalink
• • 0 comments
---
0 Comments:
---
---