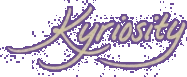 (KE'RE OS'I TE) N., A LONGING TO LOOK
INTO THE THINGS OF THE LORD [C.1996 < GK.
KYRIOS LORD + -ITY; IMIT. CURIOSITY]
Bio: Verily Valerie

Valerie is a 42-year-old, single, Reformed Christian lady who lives in Baltimore. She doesn't remember a time before she knew and loved Jesus, but she does remember accepting John Calvin into her heart in March of 2000. Valerie is a member of Christ Reformed Evangelical Church in Annapolis.

Though her career aspiration is to be a housewife, Valerie has not yet found anyone suitable who wishes to hire her for employment in that field (or, more properly, anyone suitable has not found her), so in the meantime she earns her daily bread working in communications -- editing, writing, print design and website management.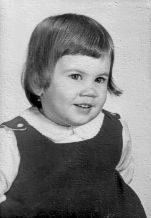 E-Mail
valerie [at] kyriosity [dot] com

AIM/YM
valkyriosity

My TTLB Ecosystem Details
Visit The Old Kyriosity Shop

Monday, July 30, 2007 AD
The Mother of All Phone Errands

I had to call the IRS about a little discrepancy of a rather hefty sum they failed to refund me. They had completely incorrect figures listed on a couple forms -- clearly an error on their end -- so I'm hoping there won't be any trouble getting the money back. I'll just have to write a letter and show all the documentation. So the call was a little nerve-wracking, but I have hope everything will turn out OK.
Posted by Valerie (Kyriosity) at 3:09 PM • Permalink
• • 2 comments
---
2 Comments:
On July 31, 2007 12:44 PM

Robert wrote...
I guess we will find out for sure if you stop posting!

On July 31, 2007 12:48 PM

Valerie (Kyriosity) wrote...
I was completely stymied for a moment as to who Robert might be. And then I looked on your Blogger profile and the first word under "Interests" made it all clear! ;-)

---
---