Rick and Rachel Capezza
May 15, 2004
Back to My Homepage | Comment on This Page
Following are just a few photos I scanned from R&R's hundreds.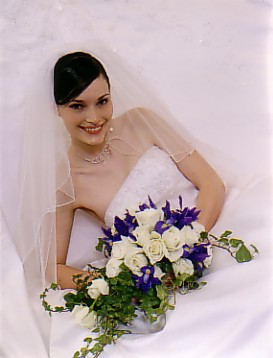 Yeah, she's that gorgeous in person, too. Moreso, in fact!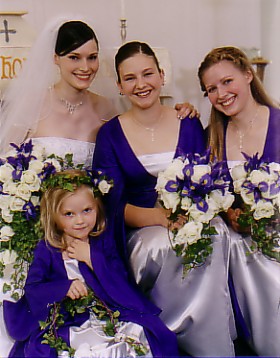 I love the bridesmaids' dresses. Rachel's mom made them. I'm callin' her if my day ever comes! The bridesmaids are Rachel's friend Evie and sister Rebecca.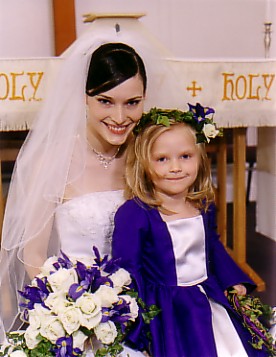 The flower girl is Rachel's sister Esther.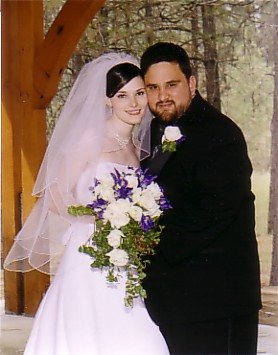 Oh yeah, Rick was there, too.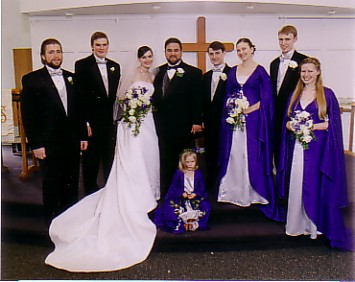 The wedding party, including ushers.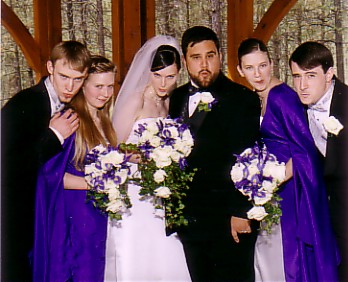 The wedding party, excluding ushers, including silly faces. These, I am told, have something to do with Zoolander. Having never seen the film, I am at a loss to say exactly what.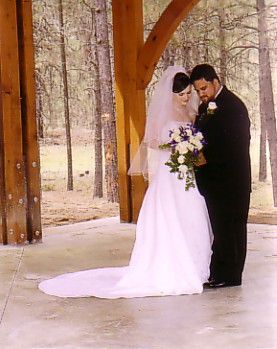 The happy couple.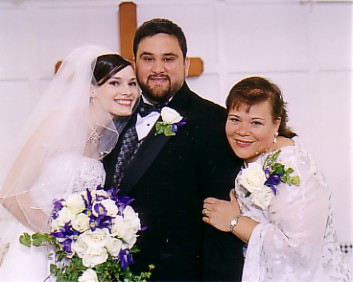 Rick's two ladies -- his wife and his mom.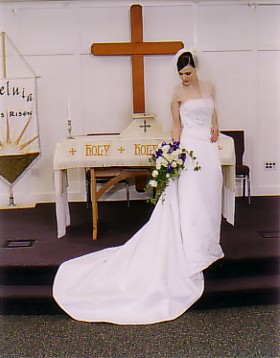 Did I mention she's gorgeous?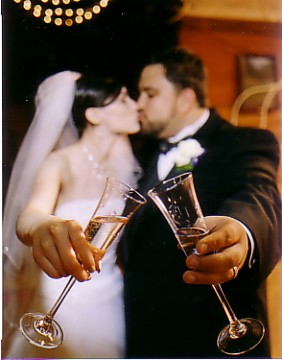 Mazel tov!
And God's richest blessings on your life together, Mr. and Mrs. Capezza!