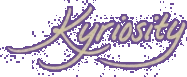 (KE'RE OS'I TE) N., A LONGING TO LOOK
INTO THE THINGS OF THE LORD [C.1996 < GK.
KYRIOS LORD + -ITY; IMIT. CURIOSITY]
Bio: Verily Valerie

Valerie is a 42-year-old, single, Reformed Christian lady who lives in Baltimore. She doesn't remember a time before she knew and loved Jesus, but she does remember accepting John Calvin into her heart in March of 2000. Valerie is a member of Christ Reformed Evangelical Church in Annapolis.

Though her career aspiration is to be a housewife, Valerie has not yet found anyone suitable who wishes to hire her for employment in that field (or, more properly, anyone suitable has not found her), so in the meantime she earns her daily bread working in communications -- editing, writing, print design and website management.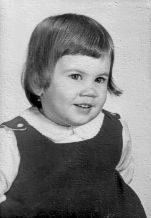 E-Mail
valerie [at] kyriosity [dot] com

AIM/YM
valkyriosity

My TTLB Ecosystem Details
Visit The Old Kyriosity Shop

Sunday, August 30, 2009 AD
Fundy-Duddies

Some friends of mine coined the term "fundy-duddy" last night to describe people who insist on imposing their anti-alcohol sentiments upon others. But as I think about it, I wonder why we call such folks "fundamentalists." Consuming or abstaining from alcohol isn't a fundamental of the Christian faith. Why have we let the antis go on claiming the high moral ground of biblicism? Aren't they playing as fast and loose with the Word of God by adding to Scripture as liberal do by subtracting from it?
Posted by Valerie (Kyriosity) at 8:35 AM • Permalink
• • 6 comments
Saturday, August 29, 2009 AD
Ultimatitude Has Been Achieved

Happy birthday to Marty, Melissa, Jimbo and...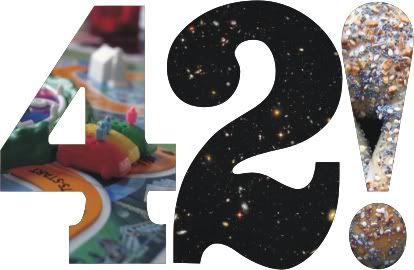 ...me!
Posted by Valerie (Kyriosity) at 12:06 AM • Permalink
• • 5 comments
Tuesday, August 25, 2009 AD
! ! ! ! !


Less than a quarter of it actually fits flat on the table. It's 11 x 12 squares plus the border. I sewed in 257 loose ends since Friday night.

Whew...and HALLELUJAH!
Posted by Valerie (Kyriosity) at 9:10 AM • Permalink
• • 7 comments
Saturday, August 15, 2009 AD
Crocheting Like a Madwoman

Triple, triple, popcorn triple,
Makes the edges all a-ripple,
Single once and five-link chain --
This bedspread's made me quite insane!
Posted by Valerie (Kyriosity) at 8:32 PM • Permalink
• • 2 comments
---