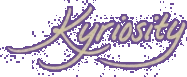 (KE'RE OS'I TE) N., A LONGING TO LOOK
INTO THE THINGS OF THE LORD [C.1996 < GK.
KYRIOS LORD + -ITY; IMIT. CURIOSITY]
Bio: Verily Valerie

Valerie is a 42-year-old, single, Reformed Christian lady who lives in Baltimore. She doesn't remember a time before she knew and loved Jesus, but she does remember accepting John Calvin into her heart in March of 2000. Valerie is a member of Christ Reformed Evangelical Church in Annapolis.

Though her career aspiration is to be a housewife, Valerie has not yet found anyone suitable who wishes to hire her for employment in that field (or, more properly, anyone suitable has not found her), so in the meantime she earns her daily bread working in communications -- editing, writing, print design and website management.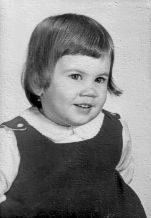 E-Mail
valerie [at] kyriosity [dot] com

AIM/YM
valkyriosity

My TTLB Ecosystem Details
Visit The Old Kyriosity Shop

Thursday, March 26, 2009 AD
Recipes for Megan (and Anybody Else Who Might Like Them)

Tres Leches Cake
(Adapted from a recipe in The Dinner Doctor, by Anne Bryn)



Step One -- The Cake


1 yellow cake mix
1 pkg vanilla instant pudding mix
4 large eggs
1 c milk
3/4 c oil

Throw it all in a bowl. Beat on low for a minute. Scrape down sides. Beat on medium for two minutes. Pour into greased 9" x 13" baking dish (I used a pyrex dish) and bake at 325 degrees for ~35 minutes...'til it's golden brown and springs back when lightly pressed with a finger. Place on a wire rack and let cool completely. Once cool, poke lots of holes in the top with a fork.



Step Two -- The Milk Syrup


1 can (12 oz) evaporated milk
1 can (14 oz) sweetened condensed milk (or cajeta, which is sweetened caramelized goat's milk available from Latin markets)
1 c heavy cream
1 tsp vanilla
2 Tbsp rum

Whisk together and spoon over cake (I used a small measuring cup). Loosely cover cake with plastic wrap and refrigerate at least 2 hours (I left it overnight) 'till all the milk is soaked up.



Step Three -- The Whipped Cream


1 c heavy cream
1/4 c powdered sugar
1/2 tsp vanilla

After chilling a bowl and beaters in the freezer for 15 minutes, beat cream on high speed 'til thickened -- about 1 1/2 minutes. Add sugar and vanilla. Beat again 'til stiff peaks form...about 2 minutes. Slather on cake, and yer dun!


Milk and Honey Communion Bread
(I've posted a couple of communion bread recipes in the past. This is the current incarnation of my recipe.)

1 c warm milk
1 stick butter, softened
2 eggs, beaten
1/3 c honey
4 1/2 c bread flour
1 1/2 tsp salt
2 1/2 tsp yeast

Place all ingredients in bread machine pan in the order suggested by the manufacturer. (I wouldn't recommend doing this by hand -- too much honey makes it too sticky.)
Run the dough cycle.
Remove dough to a pizza stone (or well-floured flat pan, or silicone baking mat on a flat pan), shape into a round, cover, and let rise for 20 minutes or so.
Score a cross on the top (use a really sharp, non-serrated knife and let the knife do the work -- don't hack at it).
Uncover and bake at 375 degrees for ~20 minutes.
Remove from oven, brush with additional 1 T butter, and leave to cool on pan (helps ensure that it's completely done).
Posted by Valerie (Kyriosity) at 10:05 PM • Permalink
• • 6 comments
Tuesday, March 24, 2009 AD
Everything I Needed to Know About Ecclesiastes I Learned from a Dog (With a Little Help from Doug Wilson)

As I've been listening to this sermon series in my car, I've frequently recalled the following, which has been floating around cyberspace for years:
The Cat's Diary



Day 183 of my captivity....

My captors continued to taunt me with bizarre little dangling objects.

They dine lavishly on fresh meat, while I am forced to eat dry cereal.

The only thing that keeps me going is the hope of escape, and the mild satisfaction I get from clawing the furniture.

Tomorrow I may eat another house plant.

Today my attempt to kill my captors by weaving around their feet while they were walking almost succeeded.

Maybe I should try this at the top of the stairs.

In an attempt to disgust and repulse these vile oppressors, I once again induced myself to vomit on their favorite chair. I should try this on their bed.

Decapitated a mouse and brought them the headless body in an attempt to make them aware of what I am capable of, and to try to strike fear into their hearts. They only cooed and condescended about what a good little kitty cat I was. This is not working according to plan.

There was some sort of gathering of their accomplices. I was placed in solitary confinement throughout the event. However, I could hear the noise and smell the food. More important, I overheard that my confinement was due to my powers of inducing something called 'allergies.' Must learn what this is and how to use it to my advantage.

I am convinced the other captives are flunkies and maybe snitches. The dog is routinely released and seems more than happy to return. He is obviously a half-wit.

The bird, on the other hand, has got to be an informant. He speaks with them regularly, and I am certain he reports my every move. Due to his current placement in the metal room, his safety is assured -- but I can wait. It's only a matter of time....



The Dog's Diary



7 am- Oh boy! A walk! My favorite!
8 am- Oh boy! Dog food! My favorite!
9 am- Oh boy! The kids! My favorite!
Noon- Oh boy! The yard! My favorite!
2 pm- Oh boy! A car ride! My favorite!
3 pm- Oh boy! The kids! My favorite!
4 pm- Oh boy! Playing ball! My favorite!
6 pm- Oh boy! Welcome home Mom! My favorite!
7 pm- Oh boy! Welcome home Dad! My favorite!
8 pm- Oh boy! Dog food! My favorite!
9 pm- Oh boy! Tummy rubs on the couch! My favorite!
11 pm- Oh boy! Sleeping in my people's bed! My favorite!
Proverbs tells us to go to the ants. Ecclesiastes tells us to go to the dogs. Every season, every circumstance, every providence should be our favorite. We should enjoy it all, giving thanks and reverence to the God who ordains even its futility under the sun.
Posted by Valerie (Kyriosity) at 11:00 AM • Permalink
• • 1 comments
Thursday, March 12, 2009 AD
Cheerful Repentance

This morning I awoke to find myself in a state of mind I could best describe as "cheerfully repentant." I was rather surprised at those words, because repentance is typically a frowny sort of activity, but over-the-top frowniness was exactly what I needed to repent of, and it wasn't going to work if I did it frownily. Trust me...I'd tried.

I finally seem to have gotten through a particularly nasty patch of morbid introspection. I was trying to be my own god -- a harsh, bitter, cruel deity that had to keep punishing Valerie for failing to meet her standards; a petty, fickle god who selectively chose to worry only about her own pet standards; a rebellious god who tried to usurp Yahweh's role as both lawgiver and judge. Jesus' yoke is easy, and His burden is light. I was picking up every rock I could find and bashing myself on the head with it before adding it to the load on my back. And I wanted none of His forgiveness, none of His grace. I just kept demanding of myself that I

just get my act together, dammit.



The real God isn't like that with His children. He disciplines us, for sure, but not with raging, temperamental contempt. He shows us our sin, but correctively rather than accusingly. The devil accuses -- he diagnoses our sin-sickness and gloats over the prognosis because he desires our destruction. The Holy Spirit convicts -- He diagnoses our sin-sickness and prescribes the perfect cure because He desires our redemption. I was agreeing with the accuser rather than the comforter, tearing down rather than building up.

The gospel of grace is sweet. The Lord Jesus, desiring a lovely and loving bride, finds only bat-faced hellions to choose from. So he picks ungrateful, shrewish, ugly creatures -- and not just one, but a multitude who hate not only Him, but each other -- and transforms them with fierce gentleness into the beautiful elements of a gloriously unified congregation of saints fit to be His consort. I'm back to contentedly delighting in the way He wants to change me rather than trying to remake myself by some travesty of sanctification into some travesty of loveliness.

And it was all His gift. When I went to bed last night, full of misery, I could only tell Him I was tired of fighting; I couldn't stop. He softened my heart. He gave me the repentant, reposeful attitude I've been enjoying all day. He is kind and generous and kind and generous some more. I love Him. I'm tempted to dwell on how little, but that would make me take my eyes off of Him, and I don't want to. He's much better looking than I am, and I'll only get worth looking at when I've stared long enough to reflect Him fully.

That's what makes right repentance cheerful: it gets the focus off the sin and onto the Savior. It doesn't indulge in wailing and self-recrimination. It doesn't try to work itself into a frenzied self-reproach like the prophets of Baal cutting themselves to get their idol's attention, because it simply and quietly trusts God to hear and respond. It opens its hands to relinquish sin and delights to find grace extravagantly pouring through its fingers. Remorse may be strong, but mercy is stronger. Regret is brief, quickly supplanted by gratitude for His favor. When we truly repent -- truly turn from ourselves to Him, even great grief over sin turns to joy as it is overwhelmingly washed away in the deluge of His smiling love.

I am happy.
Posted by Valerie (Kyriosity) at 6:45 PM • Permalink
• • 7 comments
Wednesday, March 4, 2009 AD
Badgers and Hedgehogs

The Rockbridge 3rd graders sang this at the 2005 Fine Arts night. It delighted me then, and I've since wished I could hear it again. I wonder if four years has been long enough? I've been dropping hints to the K-3 music teacher...perhaps I'll try eviction threats next.... ;-)

I also tracked down a recording, which I've added to my Amazon wish list and will therefore probably never hear.

This post is dedicated to Kelly and Margaret, for reasons known to them.
O ye badgers and hedgehogs, bless the Lord,
O ye badgers and squirrels and hedgehogs, bless the Lord,
O ye badgers and squirrels and ferrets and foxes and hedgehogs, bless the Lord,

O ye parakeets and pelicans and porcupines and penguins,
guillemots and guinea pigs and gallinules and godwits
and badgers and hedgehogs, bless the Lord,

O ye weasels and warthogs and wallabies and wombats,
chipmunks and chuckawallas and kookaburras and caterpillars
and badgers and hedgehogs, bless the Lord,

O ye dromedaries and ye dragonflies and diddy little daddy long legs,
budgerigars and bumblebees and bandicoots and bullfrogs
and badgers and hedgehogs, bless the Lord,

Bless the Lord!

(Andrew Carter, "Benedicte," Movement 4)
Posted by Valerie (Kyriosity) at 12:09 AM • Permalink
• • 4 comments
Tuesday, March 3, 2009 AD
Converting Cassettes to MP3s

This is one of those "If I post it here, I might be able to find it a little easier than if I depend on the scrap of paper where it's written" posts.

Needs:
3.5 mm wire to connect from tape player to computer mic in-line (check)
Audacity (check)
That extra thingummy that allows you to convert Audacity files to MP3s (check)
Instructions:
Connect the wire at both ends.
Start audacity and click record.
Turn on tape player and press play.
Edit to your heart's content.
Export to MP3.
Extra note:
Set bit rate: File > Preferences

I don't remember where I found these instructions...somewhere online, I suppose. And I haven't tried them out yet, but someday,

someday

when I have oodles of time, I'll make it happen!
Posted by Valerie (Kyriosity) at 11:34 PM • Permalink
• • 4 comments
Sunday, March 1, 2009 AD
Five-Year Anniversary

On the first Sunday of March in 2004 I visited CREC for the first time. I thought it was going to be a way station on my journey elsewhere, but God surprised me and made it home. And what a homey home it is. There are the usual bumps and frustrations that come with life in fellowship, but my affection for the congregation just keeps growing. My attempts to express that affection in love are still very paltry compared to what I receive from these dear saints, but they inspire me to not grow weary in well-doing. Thank you, Lord, for blessing me with being a part of this body!
Posted by Valerie (Kyriosity) at 7:33 PM • Permalink
• • 5 comments
---