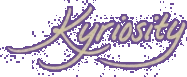 (KE'RE OS'I TE) N., A LONGING TO LOOK
INTO THE THINGS OF THE LORD [C.1996 < GK.
KYRIOS LORD + -ITY; IMIT. CURIOSITY]
Visit The Old Kyriosity Shop

Monday, May 14, 2007 AD



True Repentance


When I was reading Joel 2 last week, this section struck me, especially verse 14:
12 "Now, therefore," says the LORD,
"Turn to Me with all your heart,
With fasting, with weeping, and with mourning."
13 So rend your heart, and not your garments;
Return to the LORD your God,
For He is gracious and merciful,
Slow to anger, and of great kindness;
And He relents from doing harm.
14 Who knows if He will turn and relent,
And leave a blessing behind Him—
A grain offering and a drink offering
For the LORD your God?
The people have been suffering from famine — they are starving and broken — but how does Joel express what will be the foremost blessing if God refrains from giving them the punishment they deserve? That He would give them something to offer back to Him. True repentance is shown in a desire not just to avoid painful consequences for oneself, but in a desire to worship God rightly.

Sir Alexander Patterson got it right, too:
Make us masters of ourselves that we may be the servants of others.
If all obedience can be summed up in the two greatest commandments — love God with all your being and love your neighbor as yourself — then all disobedience can be summed up as a failure to love God and neighbor, and all true repentance must be rooted in a desire to love God and neighbor. "We have followed too much the devices and desires of our own hearts," we acknowledge in a great penitential prayer. Loving God means following the devices and desires of

His

heart — obeying His Word, pursuing His glory, and laying down our lives for His people.
Posted by Valerie (Kyriosity) at 5/14/2007 06:52:00 AM • • Permalink
---
Links to this post:
---
Home