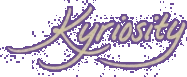 (KE'RE OS'I TE) N., A LONGING TO LOOK
INTO THE THINGS OF THE LORD [C.1996 < GK.
KYRIOS LORD + -ITY; IMIT. CURIOSITY]
Visit The Old Kyriosity Shop

Saturday, April 21, 2007 AD



"My" Kids


Here's a pic of the progeny of two of my favorite families. The family with eight kids was staying with the family with ten kids. Since it was absolutely ridiculous to have 22 people living in a 3-bedroom house, the only sensible thing was to invite Miss Valerie over for the weekend, too!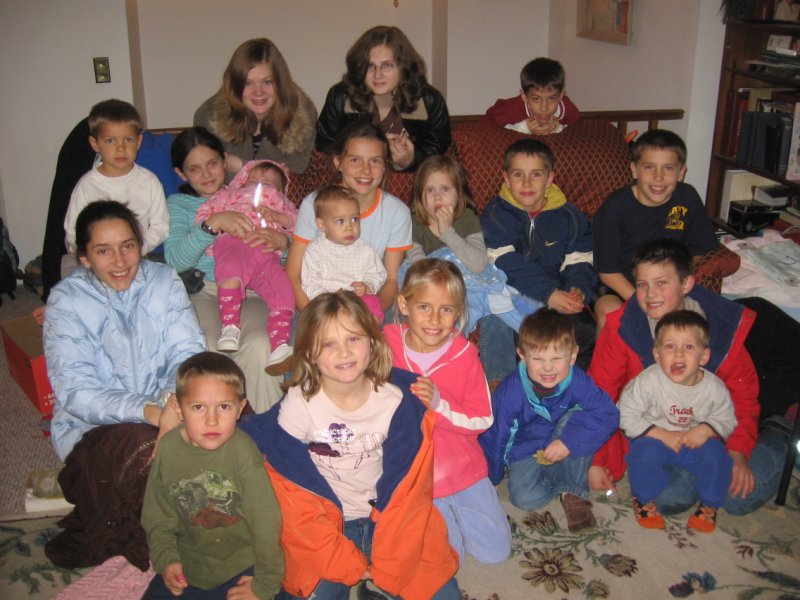 And if you're wondering what I've been doing with myself in the past 18 months, that photo about sums it up. I was first adopted by the smaller family, with whom my chief job was mending. Then when they got transferred to Europe, the larger family adopted me, and I've been, among other things, matching socks for them. Lemme tellya...a dozen people, most of whom play sports, can go through some socks! My first forray into that task involved a 2-bushel laundry basket and resulted in 259 pairs plus at least a hundred odd socks. Took eight or nine hours over four sessions on two days. We were telling the tale at a party later, and one friend caught the words "mated" and "259" and gave me a funny look. I told her it was a very soxy occasion!

I have been blown away this past year and a half to find so many to love and be loved by. There are few things sweeter than being able to look around on a Sunday morning at "my" kids and their parents and a hundred or so other brothers and sisters while we share the covenant meal. This is the life Christ purchased for me. This is the bride He purchased for Himself. This is discerning the body.
Posted by Valerie (Kyriosity) at 4/21/2007 07:49:00 AM • • Permalink
---
Links to this post:
---
Home