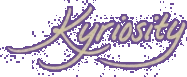 (KE'RE OS'I TE) N., A LONGING TO LOOK
INTO THE THINGS OF THE LORD [C.1996 < GK.
KYRIOS LORD + -ITY; IMIT. CURIOSITY]
Visit The Old Kyriosity Shop

Monday, June 28, 2004 AD

Photos from New Hampshire
Since Kelly finally posted pictures of her garden, including a new retainer wall, I thought I'd post a photo of one of my mother's flower gardens, with the retainer wall she built with her own two seventy-something-year-old hands: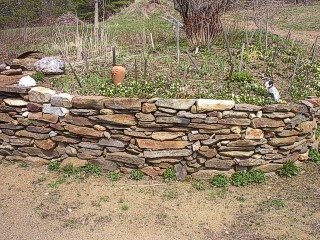 I took this picture in April. I'm sure the garden looks a mite more interesting now, and is growing something other than stakes!

Also on that trip I took photos of Grammie R's (my mother's grandmother) house, where Grampa was born...: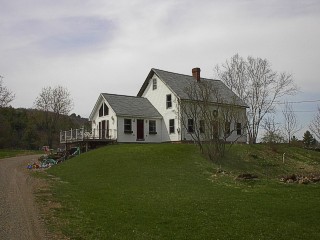 ...and of the house where Nana grew up: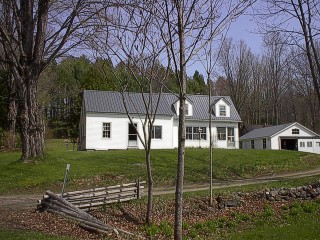 At the end of the driveway, just to the left of the photo of Grammie R's house, is the one-room schoolhouse where my mother attended through fourth grade (that's her in the picture). The school is now a snug little private home: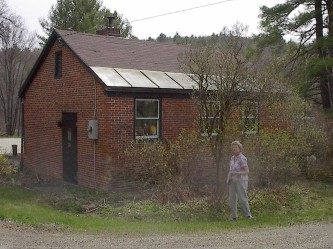 And a little farther to the left of that (well, left from the picture of the house...right from the picture of the school) is a massive beaver dam: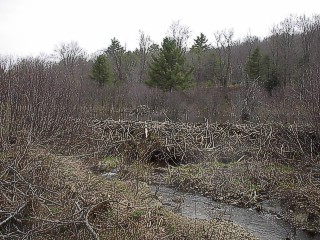 Click on the image for a larger, clearer version of that photo. It's hard to read because the brush and the dam and the water all pretty much blend into each other, but if you look carefully, you can see the beavers' home just about in the center. I wonder if there's a sewing machine in it?

My cousin Randy, the only son of the only son born to either of my grandfather's sons, and therefore the only one from Grampa's line to carry on the family name, lives in Grammie R's house now. He has been pulling out bits and pieces of the dam, but he can't just tear it all down or there'll be flood. Last I knew he was working on having the beavers trapped and relocated.
Posted by Valerie (Kyriosity) at 6/28/2004 09:08:00 AM • • Permalink
---
Links to this post:
---
Home